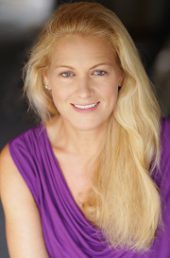 Hi! My name is
Laura Guillaume
and I'm a mentor and writer focused on business planning & operational tools.
Success isn't just about what you accomplish in your life;
it's about what you inspire others to do
::Unknown
entor
About Me
I believe in the power of visualization. I've seen it transform lives first hand. If you can create a vision of your future, plan the steps to achieve that vision you can make the journey and accomplish it.
When I first started my book on Business Planning it was a daunting, humbling and overwhelming task. I questioned my ability to achieve my own vision.
Can I help entrepreneurs fulfill their dreams of business ownership?
Can I write a simple book to guide them thru the process?
Will it be fun and easy enough to keep their attention?
I took my own advice and visualized my dream of sharing the exploration into business ownership by taking the first critical step of making a plan. I sat down and did a modified business plan for a writer. I described my goals, customers and learned about the writing industry. Nothing like taking a dose of your own medicine!
Now I have the clarity and direction that I need to accomplish my dream of helping others to be successful!
Thank you for letting me join you on your journey into a future of business ownership.
Quick Facts
AGE: 50 Something

TOWN: Jacksonville Beach

EXPERIENCE: Business Owner

DEGREE: BS, Engineering, MBA

INTERESTS: Entrepreneurship, Writing, Health & Fitness, Family

FAVORITE WRITERS: Stephen R. Covey, Stephen King, Peter Drucker, Peter M. Senge
Planning
To plan without acting is useless,
Acting without planning is FOOLISH!
Executing
With a solid plan execution is easier
because you have directions to where you want to go.
Growing
Growing requires revisiting your
plan to be sure the directions still get you to the right destination.
Professional Experience
THINK IT THRU
OWNER & CHIEF ENTREPRENEUR
Creation of ebooks on Business Planning, Business Operations, Strategy and a graceful business exit.
Creation of tutorials, worksheets, social networking, and other add-on materials to support Business Planning, Business Operations, Strategy and Business Exits.
Teaching, Mentoring, and Encouraging budding business owners to make the right decisions for themselves and their business endeavors.
---
GUILLAUME CONSULTING
BUSINESS OWNER AND PROJECT MANAGEMENT CONSULTING
Owner and operator of a business consulting company that focused on ERP solutions for distributors.
Consultant and Project Manager for Enterprise Resource Planning (ERP) system upgrades.
---
MBS DEV
CEO
Founded, owned and operated a successful ERP software reseller, selling to distribution businesses.
The company made "Inc. 500's" list of fastest growing businesses in 2009 at number 215.
Sold business in 2010 to a large fortune 500 business.
---
TSI RESOURCES
CEO
Founded, owned and operated a successful consulting company focused on business application software solutions.
Sold company to ERP software solution company in 2001.
---
ONA'S BISTRO
OWNER & CHIEF BOTTLE WASHER
Created French Bistro that catered to family's in the local community. Fine dining for parents in the Main dining room and a dedicated Children's dining area with kids menu, child sized picnic tables and Disney movies for entertainment. No need to hire a babysitter, bring the kids with!
Homemade demi-glace, stocks, soups, salad dressings, desserts, etc. Known for quality food at a reasonable price.
---