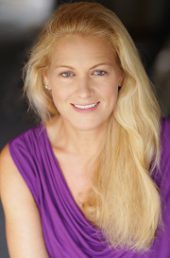 Entrepreneurs - It's Time To ...
Think it Thru
Are you ready to start your journey to Business Ownership?
A Goal without a Plan
is just a Wish
::Antoine de Saint Exupery
Small business is one of the most important elements to our US economy. It deserves to be valued, nurtured, and rewarded. Small business contributes;
over 50% of US revenue
over 55% of all the US jobs
over 63% of new job creation
Laura believes in small business, entrepreneurship, and business strategy. After numerous experiences with entrepreneurs as their mentor, it became apparent that all the books, videos, and other educational materials for budding business owners were overwhelming. Laura realized that there was a demand for simple and easy to understand business planning & strategy tools.
"How do you eat an elephant? One bite at a time."
::Creighton Abrams
As a result of Laura's experiences starting and operating her own businesses, she has recognized that there was a real need for a support structure for entrepreneurs and small business owners that offers tools to enable their planning, operations, and exit strategies.
Laura not only mentors, teaches, and writes about business planning, operations, and entrepreneurship, she lives it. She has founded four successful companies and is currently, the Owner and Chief Entrepreneur of "

Think it Thru.

" This "not for profit" company is focused on helping entrepreneurs and small businesses with gaining the knowledge to create, operate, and exit their business. She accomplishes this with her "

Think it Thru

" business workbooks, business strategy tutorials & workshops, community interaction and blog postings

In her first book "Business Planning", Laura has created a step-by-step teaching methodology that virtually walks the reader through the business planning process. The workbook has lessons, exercises, and tutorials that explain concepts through examples and visuals of what is to be accomplished. Each chapter is a small piece of the overall Business Plan. A chapter is dedicated to one area of the Business Plan so the reader can stay focused on the topic to learn and comprehend the business concepts.
At the end of the Business Planning workbook, the reader will have a completed Business Plan that is an all-inclusive vision of their business endeavor. The entrepreneur will also have a better understanding of what it takes to start the business and is prepared for the challenges they will face while launching the business.
This Business Plan can be utilized to begin the journey to owning a business. A well thought through plan prepares an entrepreneur for a journey into business ownership and the travel less eventful.
Safe travels on your journey to Entrepreneurship!
An executive summary briefly describes your business, the products and services to be offered, and the customers you intend to serve. This section will summarize how you will go to market and what demand or need you will be fulfilling. It will demonstrate how you will standout from other businesses in the market space.
The executive summary in essence is a long version of your elevator pitch. It is pointed, concise and useful in describing your business to friends, family, suppliers, partners, etc. If you are seeking financing, the executive summary is an opportunity to grab the attention of a potential investor's interest.
A general business description includes important information related to a business, its goals and characteristics. It is commonly used to present your vision of a niche in the industry that you have chosen, and the customers you wish to serve. It should include:
Vision
Industry
Customers
Knowing your market, the customer demands, your competitors, and the industry trends will guide you and your business to making sound business decisions. Take the time to perform a solid market analysis in your business plan and revisit it annually. It should include:
Industry Analysis
Competitive Analysis
SWOT Analysis
The products or services section of your business plan describes your business offerings, their features, and the benefits they provide your customers. This section should include:
Products and Services Description
Product Pricing and Service Fees
After-Sales Services and Customer Incentive Programs
A marketing plan is a cohesive plan on how to reach your customers. The goal is to create a strategy to keep loyal customers and attract new customers. A thorough marketing plan  should include:
Company Brand
Distribution Channels
Marketing Plan
The operations section of your plan dives into the daily operation of the business, its location, equipment, suppliers, people, processes, and procedures. This section includes:
Legal
Facilities
Staffing
Vendors & Inventory
Cash Managment
The Management and Organization section of your business plan identifies the company culture, it's ownership structure, management team, and advisors. This section of the business plan includes:
Company Culture
Organization & Management Team
Professional Advisory Support
Creating a startup budget identifies costs that occur before the business is operating. Thoroughly capture these expenses so that you have sufficient capital investment when launching the business. The startup and capitalization section should include:
Start-Up Expenses
Funding
The financial plan section determines whether or not your business idea is viable, and is a key component in determining whether or not your business is going to be successful or able to attract any investment. It should include:
Income Statement
Cash Flow Forecast
Balance Sheet